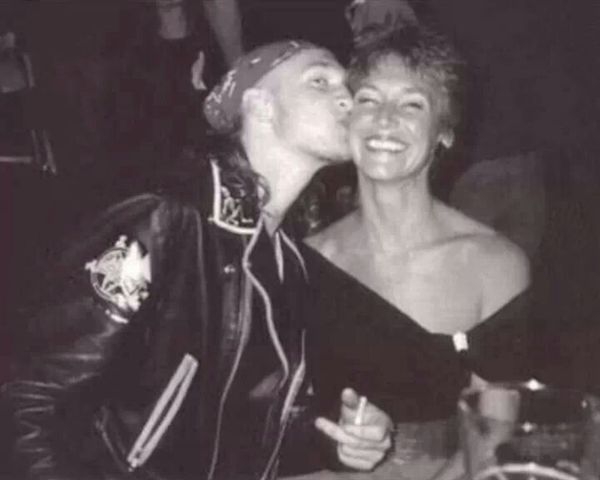 In a rare, exclusive interview, I sat down to discuss Layne's childhood and how the voice of
Alice In Chains
continues to speaks for new generations.
By Tim Branom
This interview first appeared on August 3, 2015 on Alternative Nation and has since been updated here with more information on February 18, 2019.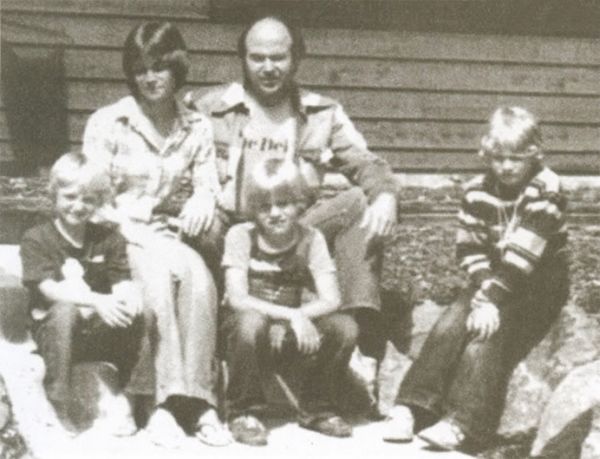 Nancy, you obviously have some musical talent. Were you the one who first exposed Layne to his musical abilities?
Everybody in our family has really nice voices (except for a couple of people) and we all just sang. There was always music. My parents had beautiful voices. Layne first heard the most beautiful voice in his environment when I was pregnant with him and I was taking voice lessons at Cornish School in Seattle. My voice teacher had been a voice coach in New York on Broadway for forty years. That was the first really big, full, male voice that he ever heard. I think I would credit that voice more than anybody else's. I was in choir six years with very demanding choir directors. Thank God for them. David Sanarud was my junior high choir teacher and boy, I'm telling you, my choir teachers expected a lot. If your eyes left them, they stopped the whole practice and said, "From the beginning..." We got A++ for our regional competition. Then I took the year of voice at Cornish. I was chosen to be in the first musical to open The 5th Avenue Theater, but I was pregnant with Layne and it just wouldn't have worked with me climbing on a ladder. So somebody else got the part and I got Layne.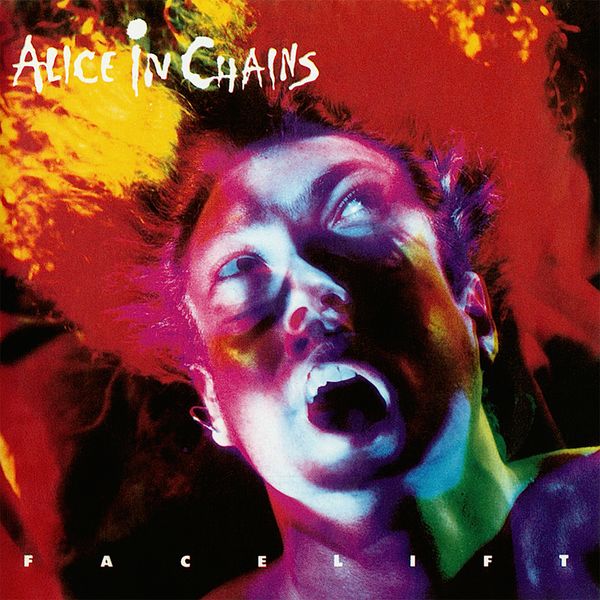 What were your thoughts when you heard the first Alice in Chains album?
When Facelift came out, and he and I were talking on the phone about it (because, I had listened to the tape several times) I said, "Layne I think there's a sleeper on this album." He said, "Which one, Mom?" and I said, "Man In The Box." And he goes, "Oh that's our next single." And I said, "Oh Layne, it's so beautiful." And he's like, "I wrote that, Mom". So I am very proud of him for that song. He wrote the lyrics, I'm sure, is all I thought he meant. But I don't know that for sure. I don't know how much he participated in making the music. So, you'd have to ask another band member about that.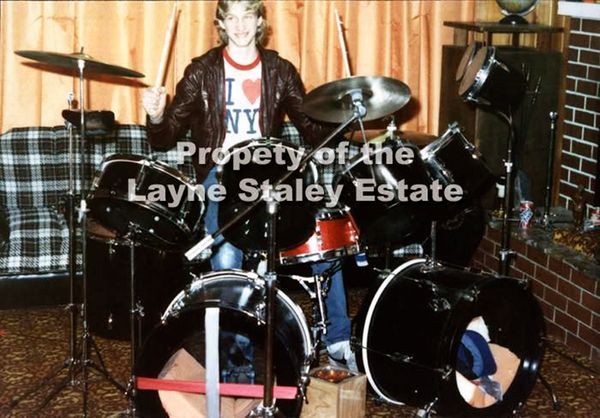 I understand that Layne may have played drums before he started singing.
First he took trumpet, because, in fifth grade everybody got an instrument, and he used Uncle Bob's trumpet. Our friend, Fred, had a set of drums and Layne was interested and he gave them to us. He loaned them. Then Layne bought a set of drums from the neighbor boy. So that's how his interest in drums progressed, but I don't remember him taking lessons.

So he had his own drum set, set up in the house?
Yeah. In the living room, the bedroom and the garage. It depended on where they got the best sound. 
My take on Layne was that he was not a very judgmental person. I never heard about him ever getting in fights or even having an enemy. Does this sound accurate?
Pretty much. Yep. He was pretty mild-mannered about that even though he certainly had his opinions about people and things and events; but ,he wasn't a fighter. He didn't make trouble. Nothing I knew about. I heard later funny stories about naughty things he did. And I went, "What!? I can't believe that." But you know, boys don't tell their mothers all the naughty things they do. I knew of a few things that he did around the junior high age that make me angry. But I guess that's to be expected.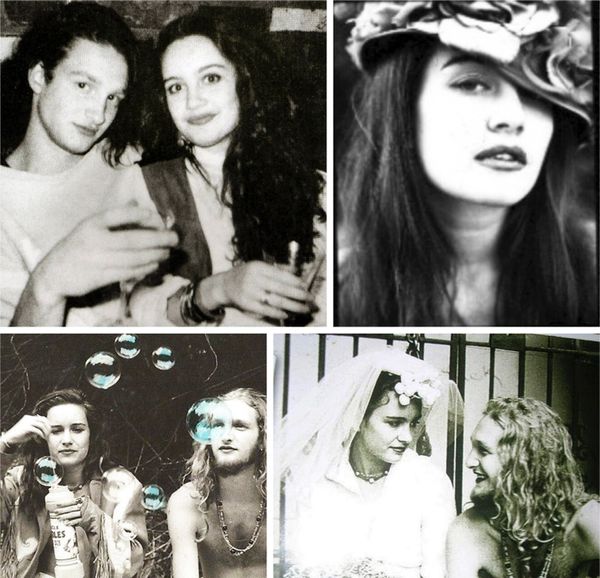 In your opinion, do you think Layne would have married Demri Parrot?
Layne and Demri loved each other dearly. They wanted to be clean and sober.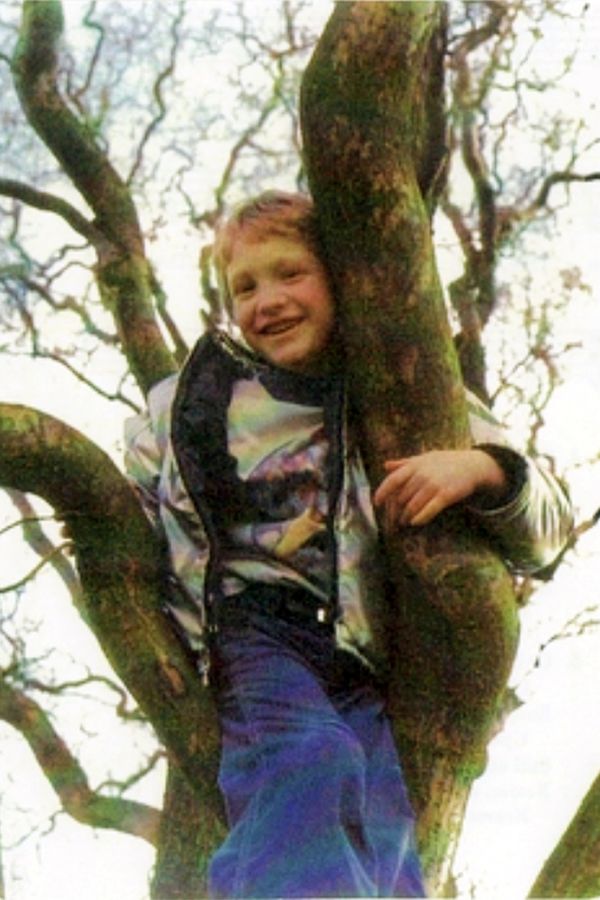 Tell us something we don't know about Layne. 
I think people would be surprised that he was raised in the Christian Science Sunday School for twenty years. They asked if he believed in God? And I thought, oh, for heaven sake, listen to his music. Of course he did. And we're all challenged to demonstrate our understanding, and I'm sure that he was very shocked to find that God isn't going to dig you out of every tunnel that you put yourself in to. You've got to do that yourself. And I think that was where he was – that was probably in my world, if he is at all like me, he would've been very disappointed in himself for getting himself in something that he couldn't dig himself out of. And we hear about miracles every day. I even struggled with why didn't our prayers work? Well there's, you known, there's – the universe has a bigger novel to write. And we don't know about the afterlife, and we do not know what he's up to these days; but, I'm sure it's full of humor and trying to make things better for himself and others. If indeed there is an afterlife, and I tend to think there is, he better be behaving, because when I get there I'm checking on him.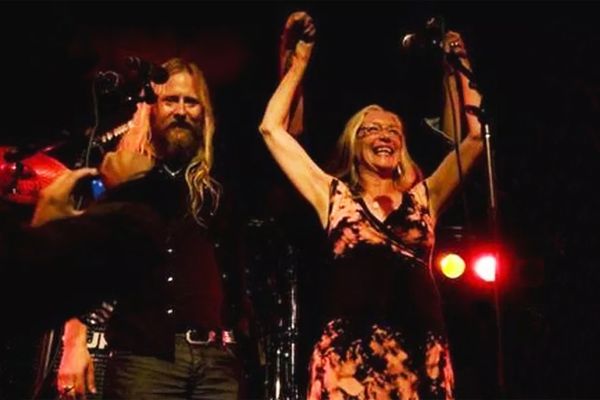 Tell us something about you that we don't know.
You know, I spent fifty years taking care of children…and people think, well…? Well, that includes a lot! It's a really important job. And I worked with five women friends and started the first parent co-op in a public school in the United States (Mountlake Terrace Elementary). We were on national news when we started it, and then again years later when the kids were now going into junior high. That all grew out of the Edmonds Community College Family Life Program, where we had preschool. We had kids in preschool as they were the little lab rats. And the parents were the students. And it's a fabulous program. I would recommend to young families to get involved in your community college family life program. It's amazing. And it just took off from there. There's PTA and there's Boy Scouts and Girl Scouts and all the things that moms do. And camping, well we didn't go camping but we went on vacations. And mom's jobs are huge. They're huge. And they're multi-faceted and they're full-time and, you know, you have extended family and church. And so in life I've done a lot that just fills me as a wife and mother, homeowner, pet owner, car repair gal.
What are your future plans with Layne's music? 
Please clear this up. It won't be up to me anyway and won't be new music. It would be anything that he has the copyright to, and it will be up to professionals. I'm not at all capable of making those decisions. The (same) way the people ask about the artwork. 
Layne had some recording equipment at home. Would any of this music be worthy of release?
There is nothing. We've listened to everything and — Just because he had the equipment didn't mean that he had the professional ability to pull it all together. I know that he practiced on it a lot. Just unfinished little ditties. And I don't even know if he did them. It might have been a friend going "doodly-wop". I don't know. His music room was completely pristine and clean even though the rest of the house was an artist's home. So I value the possibility, but no. Don't you suppose that after 13 years if there was something valuable, it would've been heard by now?

Do you know who may have been the last person to see Layne?
According to the stories, it was Mike (Starr) and he went to the store for Layne. So that's all I know.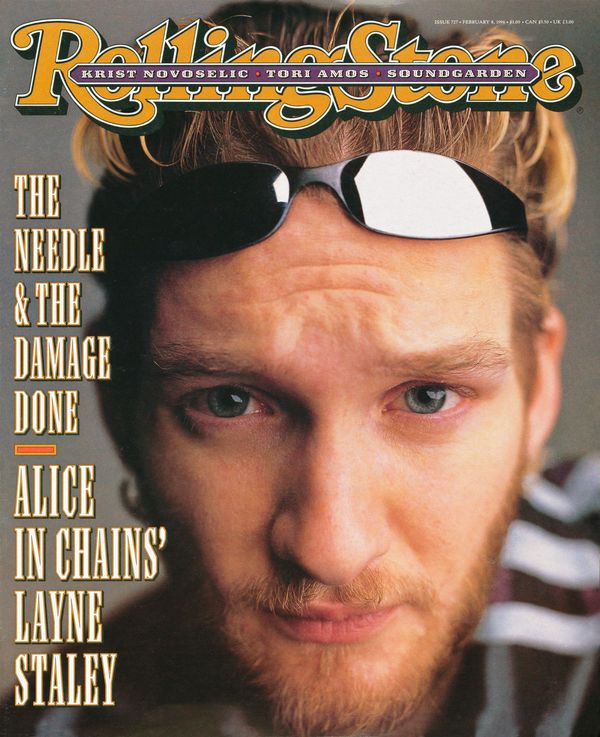 It's heart-breaking to think it was you, his mother, who was notified by Layne's management that there had been no spending activity from him in two weeks. You (and Jim Elmer) then went to his home with the police, broke down the door of his Seattle condo and discovered him lifeless on April 19, 2002. Is there anything you can clear up? You brought him in this world, and you went to save him.
I didn't know I was saving him when we were checking on him. And the phone call that I got said, "Now, don't be overly concerned because it's not unusual for Layne to take out a sum of money and then just use cash". And when I got there, I had been there a couple of days before; because, Demri's brother had died in February and I hadn't known about it and I didn't know if Layne knew about it, so I had been there a couple of days before to talk to him about it. There was no answer. I think that would've been a Wednesday, yeah. Then when I got the phone call to check on him on Friday, I wasn't surprised that there wasn't an answer. He had a little bit of mail by the door, but the kitty meowed, and she had never done that before and somehow that just alerted me. And when he didn't answer after a while, I thought, well, I better have somebody come and check on him. So that's when I made the 911 call. The police first went in and then they said – I said, well, I need to go in and be with him. And they said, "Oh I wouldn't do that." And I said, "I can do this." I've always promised myself that if anything happened to my children I would be there for them. And I went in, and he was tiny and I thought at first that he had made like a life-sized mannequin of himself because he had lots and lots of art projects always. And I thought, you know, somebody could have thrown that little guy over their shoulder and walked down the street and nobody would have even know that it was a real person. So, and I sat with him for a few minutes. And I told him that I was really sorry how things had turned out. Because, of course we tried to not pressure him. We always felt like pressure would just push him to the wrong place, and he knew what he had to do. He had to go in treatment, stay in treatment, communicate with his sponsor, stay with healthy people -  but the music industry doesn't afford you the time to do that. And those aren't healthy people -  a lot of them are not. It was pretty tough to get cleaned up. By then he had pretty much secluded, been secluded. So it was shocking to see my child like that. It should have turned out better. And it's been amazing how many people have expressed their love and support. And they say, "Gee, I hope Layne knew how loved he was." And I think, Wow, how could he not have known?" I'm sure he did. And then there was the crying and the storytelling and the making the plans. You know I think people who are sweet-hearted deserve to know the truth, and you know, "Warning, warning. Don't kid yourself. The best of the best succumb to drug addiction.  Stay away."     
Why do we lose certain people?
Once Layne and I were on the phone and he was saying, "You know why, Mom? Why did this happen to me?" And I said, "Honey, that's a witch hunt. Just go to treatment. And move on with your life. We have no idea. We have no idea of the why." Believe. Don't take yourself out to teach somebody a lesson. He didn't. And I mean, everybody's circumstances are different. I understand that. Don't judge somebody else. Don't think you know things you don't know for sure. You were not there. But the whole why thing is part of a distraction that the world wants you to get distracted away from your purpose. Let it go. You don't want to blame – what if you figured out the reason and it was someone's fault? Are you going to go through life judging and blaming? No. Just drop the why and move on.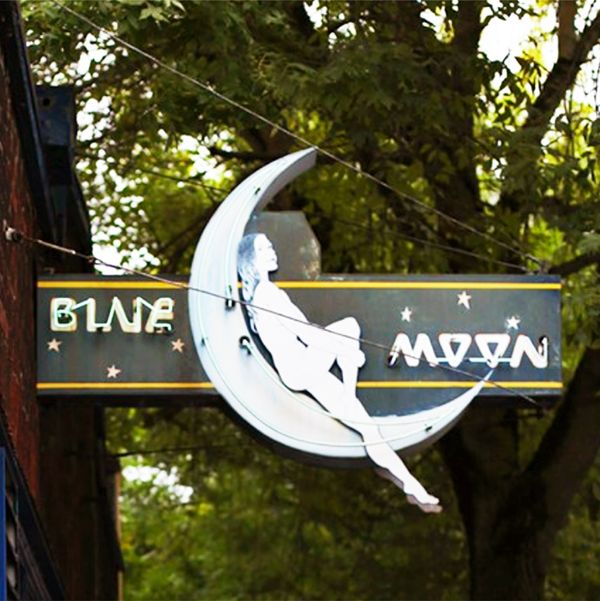 There is a small bar next to Layne's last home called the "Blue Moon". Did he go there?
Yeah, to just hang out and be around people. To come on down and see a band play.  I think he knew that he was kind of safe there because they knew not to make a fuss over him. Just let him be.
You often get asked about your lawsuit against Alice In Chains. Can you set the record straight here for all those who ask about the outcome?
It really isn't anyone else's business, is it?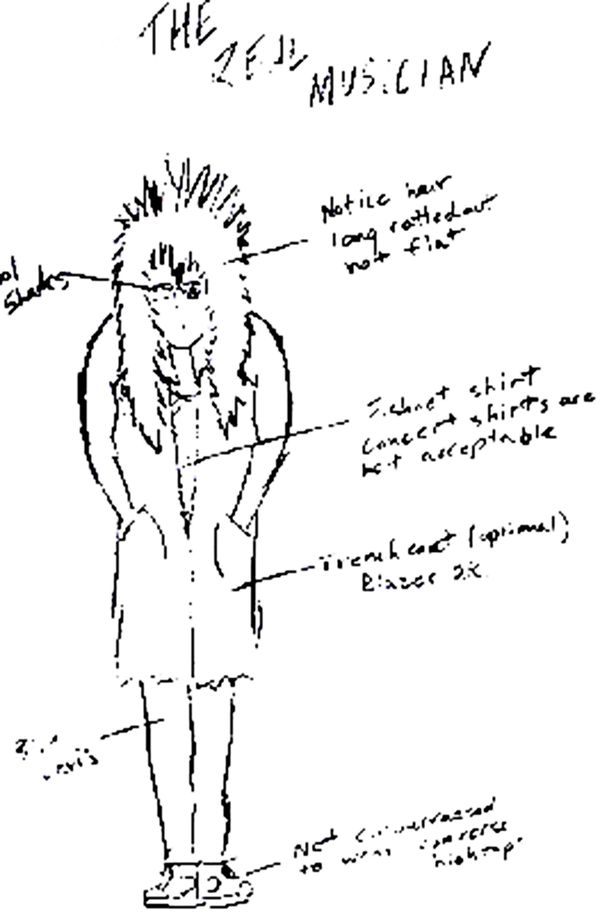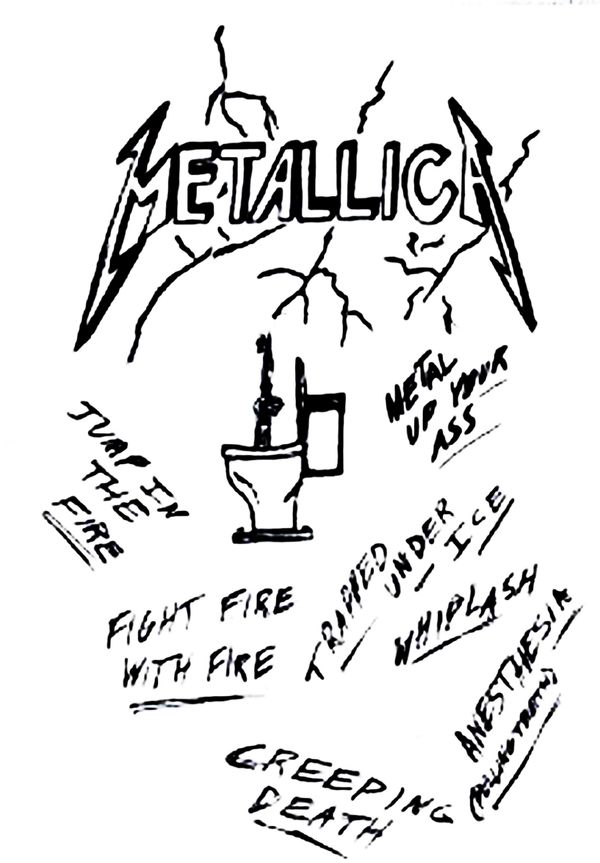 Do you have any plans to officially release any artwork or photos by Layne?
Well, I think that it will be up to someone who promotes and that's probably part of the future. You know, I once asked someone about poetry because we've received so many poems. And he has some lyrics that are just – they're poems, they're not lyrics. And I thought, well somebody would love that in a poetry book. And I talked with someone who publishes and he goes, "No, we don't do poetry books." They just don't sell very well." So it has to be a self-published thing or…I don't know. Until I knew what the parameters were of what my rights are, I really couldn't make a plan around future projects. He does have some interesting art. And of course he didn't release it, so did he want it to be released? Those are decisions that are hard to make. I wasn't a part of his business, and when he came home, it was brownies or chocolate chip cookies and meatloaf and the longest nap he needed and a hot long shower and no interruptions and just visit about other things, be around family and the pets and be home. And so, it wasn't a lot of talk about business.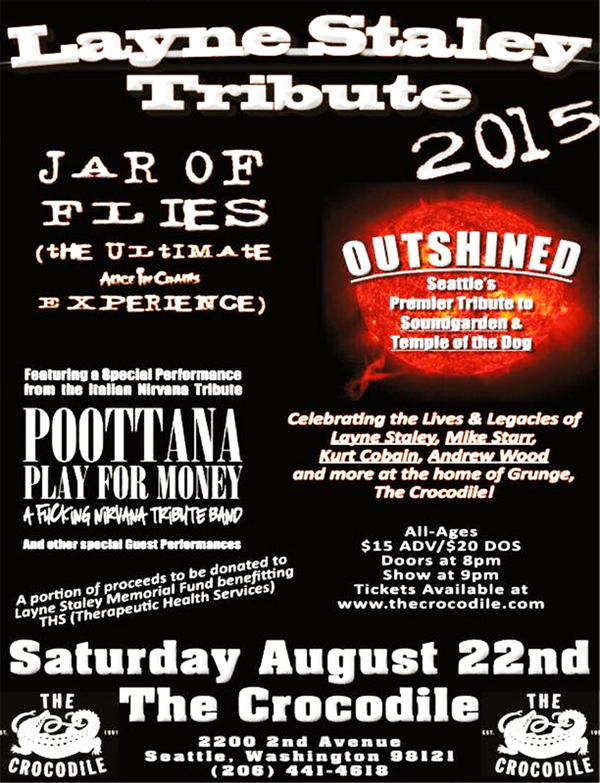 The 2015 14th Annual Layne Staley Tribute is coming up in August with three locations of memorials and celebrations. I assume you will be at all three events, but will fans have easier access to meet you at the first gathering – the Fountain?
Absolutely at the Fountain.  Because it's quiet there. At the other events, fans come up and they want to tell me stuff and it's like, "Hey, I want to hear the bands that we've asked to come and play." I want to hear their music and their renditions, and by the end of the night if I have to talk to people I have such a sore throat. And so if you want to come and visit, come to the Fountain and then we can really visit. And there is always a little acoustic time where we hang out underneath the covering by the Fountain and people bring their guitars, and they bring their cell phones so they can read the words to the music and it's a sing-along and it's really sweet. Prior to that, people visit. So that starts around 7pm at the Seattle Center International Fountain.
You have been known to get up on stage and sing the Mad Season song, "Wake Up." What are your personal reasons for this choice of a song?
I can't sing most of Layne's songs. They're too hard. But I do love them, and I don't know the words, you know, I'm Layne's mom. But, I'm talking to the audience. He was. This is the song that mom would sing to this young crowd of people who think that drugs are recreational. They are not! Wake up. He was singing it to them. And I would sing it. It's you know, I'm not a showman; so there is some music in there where I just sort of hang out on stage and wonder what should I do with my microphone. But it's a beautiful song and it means a lot, and you know, it says '10 long years of leaves to rake up.' There's a Bible verse that said that 'the leaves were for the healing of the nations'. Our purpose is to be healers and be helpful and be kind and live quietly in your heart and love other people and don't blame them and don't judge them. People ask sometimes about, "Oh, did you forgive whatever so-and-so for whatever?" And I go, "You know, to forgive means I had to have judged". I'm not a judge. And everybody has to square things up with the universe themselves. So, I kind of love that song for a lot of different reasons besides the fact that it's easy to learn and I can sing it. But since then I've actually learned more of the songs just because of repetition and the environment. You know, I hear bands playing and if I go to a show and they're on the radio and once in a while I put the music in myself; but, it's very painful most of the time. And I don't watch the videos because people say, "Oh, but you have all those videos". You can watch them. It's like, do you know what it's like to see him there and not have him in my world just for everyday stuff? And besides, that guy onstage was only part of Layne, and he was so many other parts. And he meant so many other things to other people for other reasons. 
What else can we expect at a Layne Tribute?
At The Crocodile, two years ago, it was such a spiritual experience. I cannot describe it well enough, but I can tell you that when everyone sang along, it sounded like a choir, like a church. And at the end of the night I jokingly, but not really, I said, "You know it felt like going to church with Pastor Layne presiding". It was amazing. And people who had been to many, many concerts said they had never had that experience before. So bless his little heart, if that's what he does. He brings people together to love one another and have a happy memory, and make happy memories. We do little things different every year; but one year, I just said, "You know if you've lost a friend to addiction, call their name out. And that was a really sweet few minutes where people just called out their dear friend's name and everybody was flicking their BIC's. I don't know if you can do that anymore because Washington is in a drought. If you want to bring a glow stick, oh, Layne loved glow sticks. Everybody bring your glow sticks. That would be so cool. I also have a friend who wrote a beautiful song for Layne and it's my understanding is that it will be played at the Crocodile. And I've heard it and it's gorgeous.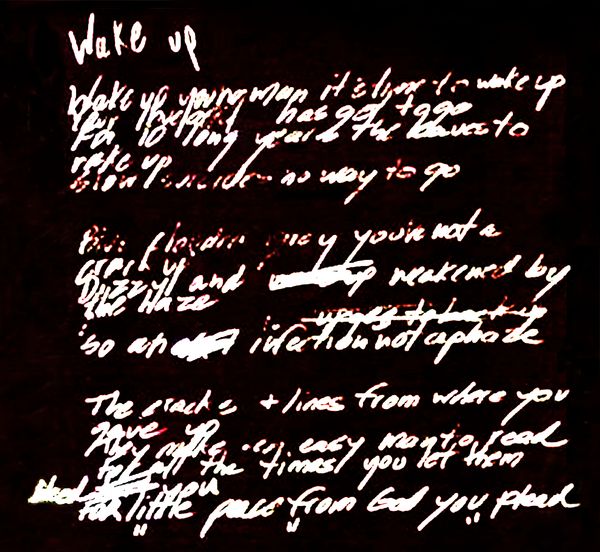 Do you have a message you wish to give to fans of Layne's?
What would Layne say? He said it in his lyrics. He warned you. He described what he was up against. He said stay away. Don't follow. And in the end, he said we're alone. And I say we're all alone together. Each of us has our own experience and past; but, we are walking alongside one another. And ask for help, for heaven's sake. And for heaven's sake go to 12-Step if you need help. 12-Step for anything. I don't care what your obsession is. If your obsession is green and you can't stand it anymore, go to a 12-Step program. It doesn't matter what your obsession is. The 12-Step program is the same. If you do too much for others, if you don't do enough for others, if you smoke, if you gamble, if there's a sex addiction, if there's a drug addiction or alcohol, or you can't talk to people because you sweat, I don't care what it is, the 12-Step problem solving process is for everyone and for everything. We all have parts of ourselves that are not socially acceptable, that scare us in ourselves, that might not be acceptable in our families, or things that are hidden; because, we don't want to talk about them or relive them or whatever. But I think that's the nerve that Layne hits for some people in his music, (but) not everybody. I've heard people who said, "Oh, I get so much joy out of his music". I thought,  'Do you listen to the words? Because they're not nice stories." We know what was going on in some of that and it was very painful. And it's a part of ourselves that need release and relief. Not that we had to go crazy and wild about, you know stuff, but stuff has to have some kind of outlet. You know maybe you just – maybe you cook or maybe you bang on the drums or maybe you run or ride your bike, whatever it is  - stuff has to have an outlet. 
Is it true that eventually you answer all fan emails sent to you?
I do. Thirty-one thousand so far and counting. I have one thousand waiting for me at home, but only about three-hundred haven't heard from me. And I'm still trying to catch up with them. So have patience, and don't change your e-mail address. Plus a few thousand letters (to answer) because not everybody you know has computers or they want to write. It's really sweet.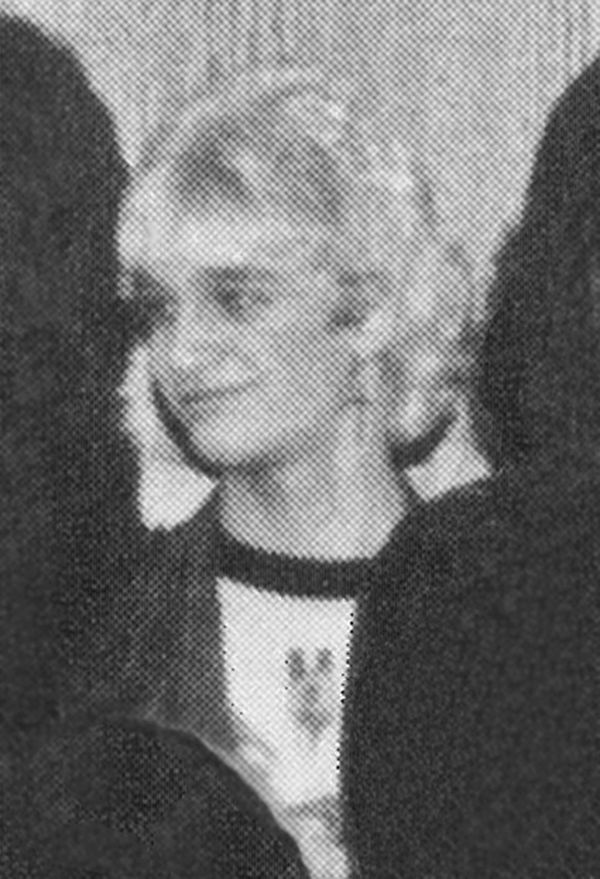 Layne Staley, June 1985 at Meadowdale High School.
You went to Layne's twenty-year high school reunion. How was that?
I asked people, "Is Calvin here? Is Calvin here?" (Because he had a friend Calvin that I had never met; but, he used to talk about him). Well several people said, "Layne Staley was Layne Elmer!?" (Because he went to school with his stepdad's last name). "He was the quietest boy in our class!" So I'm going out, Calvin is coming in, and someone said "There's Calvin." And I went up and I said, "I'm Layne's mom. And I know that you were Layne's friend." And we started to talk, it's kind of a narrow hallway and his back was leaning against one way and I'm facing with my back against another as people are going through, and he said, "That kid could not run a drill press." And I said, "Well you know people are telling me that he was the quietest kid in class." And I said, "But once he got out on that stage, he used it for other things." And Calvin said very seriously and sweetly to me, he said, "Nancy, Layne did it for us all."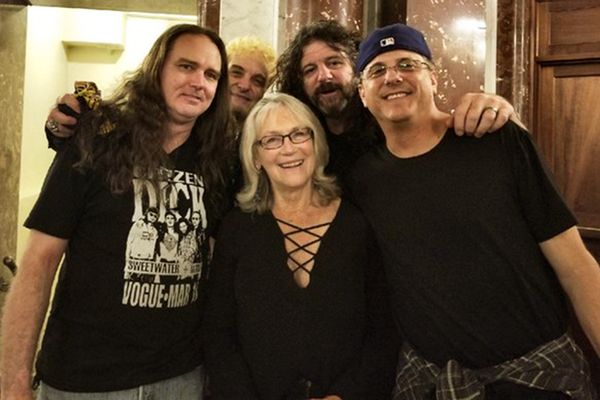 I was surprised to hear that you still go to concerts. (Referring to House of Blues, Fri., July 19, 2015)
The band was Michael Grande's band, Memory Layne.  They played "Queen of the Rodeo" at the House of Blues on Friday night. That's a funny song.  And it's on (Alice In Chains') live album, which is my favorite album; because, it's so causal. The audience is right there and the guys are wearing their cowboy hats, and then they do "Queen of the Rodeo" in Texas. I just think that's funny. I also attended the Mad Season concert at Benaroya Hall recently, in Seattle. What a night! 
Washington State has now decriminalized recreational marijuana. What are your thoughts on this?
Any state that decides to legalize marijuana is asking for what they get.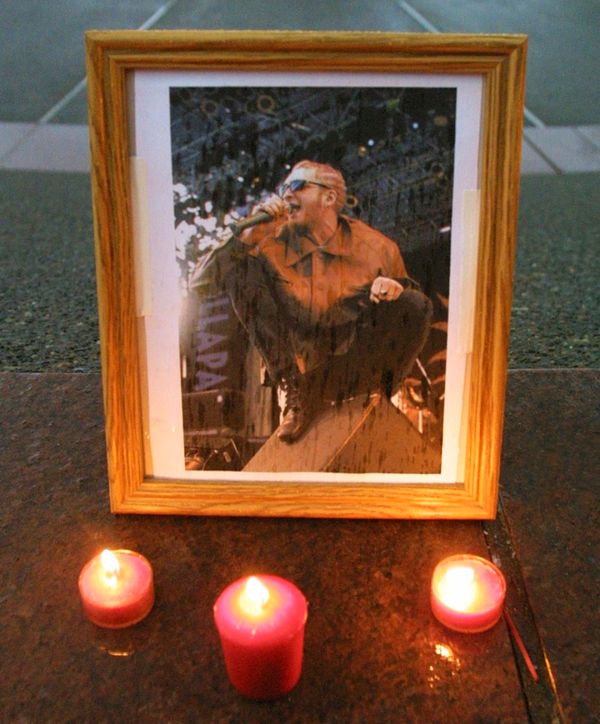 Photo by Alan Berner (Seattle Times)
It's interesting that donations for the Layne Staley Memorial Fund go to the Therapeutic Health Services - the very same company you were working for when Layne passed.
When I worked at THS it was a brand-new job. I had been there three weeks (with) my girlfriend (it was her first job out of high school). And THS had been in existence for over forty-some years now. They have seven locations. They do alcohol and drug addiction including heroin. They also have family programs for moms who are pregnant and are using, and for the addicts, their support system. All of the counseling includes a support system for those people who want to help. Most of their locations have heroin treatment. They do co-presenting, which means that if you have a drug addiction and something else going on, a mental health issue, or physical, they coordinate the service. So that is the whole approach. Oh, I feel so lucky. I got to know many people at THS in my short, well, I was there two years altogether. And I got to know the administrators and the Executive Director, and these are some of the finest people you could ever work with and they love everyone who comes there. They will do whatever they can to accommodate any kind of financial need, because people think, "Oh, I don't have any money for treatment." Well, if you don't have personal money and you don't have insurance and your company doesn't have insurance for you now, there is Medicare, Medicaid and ACA, which is the Affordable Care Act. And there's funding from the cities, counties, state and feds through grants that the facility applies for and uses on behalf of people who cannot pay for their own treatment in one way or another. So there's – I mean there's ten different ways that the treatments center will try to make treatment possible. And yes, it's a revolving door proposal once in a while, and yeah, you might have to go back a few times. But stay as long you need and get the help that you need. And don't give up on yourself because everybody has a clean and sober core. But I am not involved at all in the (Layne Staley Memorial Fund) finances anymore. The only thing that I get involved in is if there's a copyright issue. At the end of the Hungarian tribute, the Italian tribute, the Swiss tribute, the Bulgarian tribute, Seattle's tribute and anyone else's, it's up to the coordinators to pay their expenses and then any money left over, goes to THS. And then if I find money on the street, it goes in an envelope. At the end of the year they get that along with any checks that people have sent to me, because sometimes a letter will include a donation check. But it should be made out to THS (Therapeutic Health Services). And I think people need to know about the website, because it really is a gift of love. One woman said, "I went to the website." And she said "I thought it was really kind of weird", and then she said "I realized how much you love us". Layne-Staley.com. Please spell his name correctly, because he just hated it when people spelled his name wrong. 
What made the Seattle scene so special?
Because you were all brothers. That's what made this Seattle scene so unique. They weren't competing. They weren't undercutting one another. They cared about one another and they shared musicians and instruments and practice space, and it was a brotherhood. It was like Robin Hood's band of Merry Men.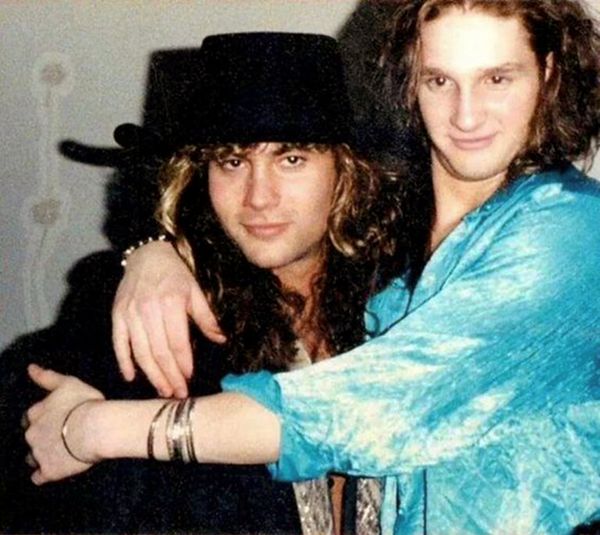 How were Layne & Mike Starr together?
They were funny together. They were a comedy team - the two of them. But you should talk to Gayle Starr about that.  Because she had more experience with them sitting at the piano bench and you know, being silly.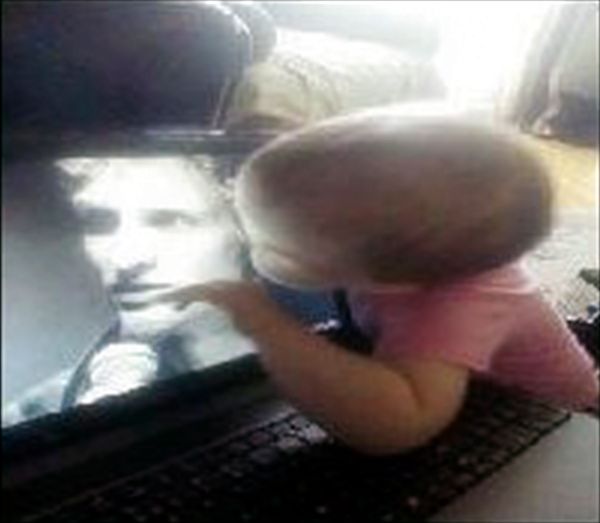 People sometimes name their children after Layne.
We have Layne, Delayne, Elayna, Dalayna, Alice in Chains - that's the cat. All these parents send me pictures of their babies that they've named for Layne. It's really sweet. And they're the cutest little kids. And sometimes they send me Christmas cards later. And they're growing up. Now they're four and then they're ten, and it's just precious. One little boy's name is Layne Staley and then his family's last name. It's humbling. It's very sweet.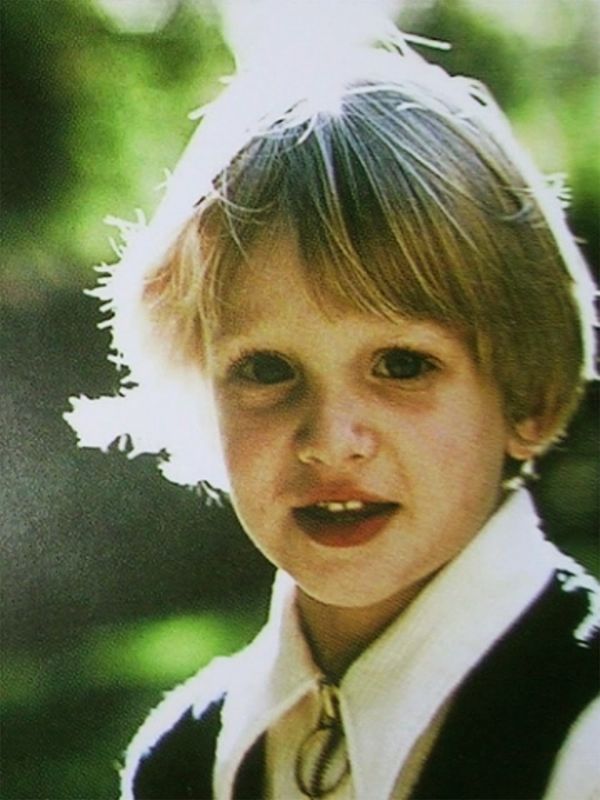 Originally, your last name was Layne?
Yeah. It's my maiden name. And my dad had three daughters. So when we had Layne, I thought that that's kind of a cool first name and it carried the name another generation, Then Layne chose his middle name, Thomas, when he got a little bit older.
To donate to the Layne Staley Memorial Fund online, please visit here.
Donations are also accepted by mail:
Therapeutic Health Services
1116 Summit Ave. 
Seattle, WA. 98101
Layne-Staley.com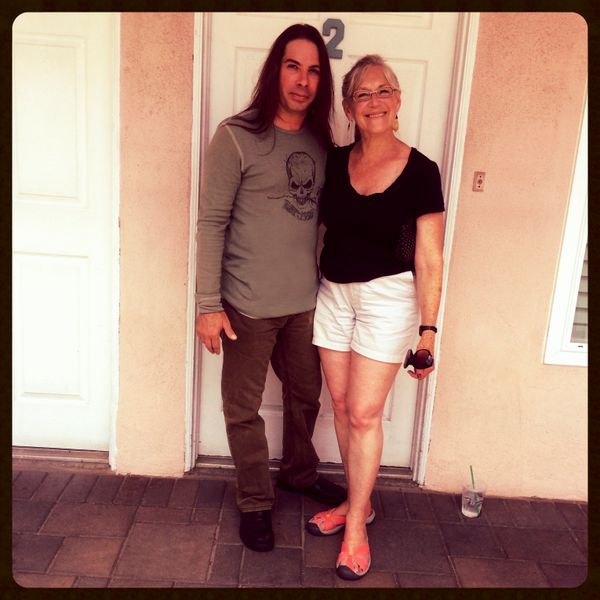 July 19, 2015 in Santa Monica, CA. (Left) Tim Branom, (right) Nancy Layne McCallum.


©2019 Tim Branom