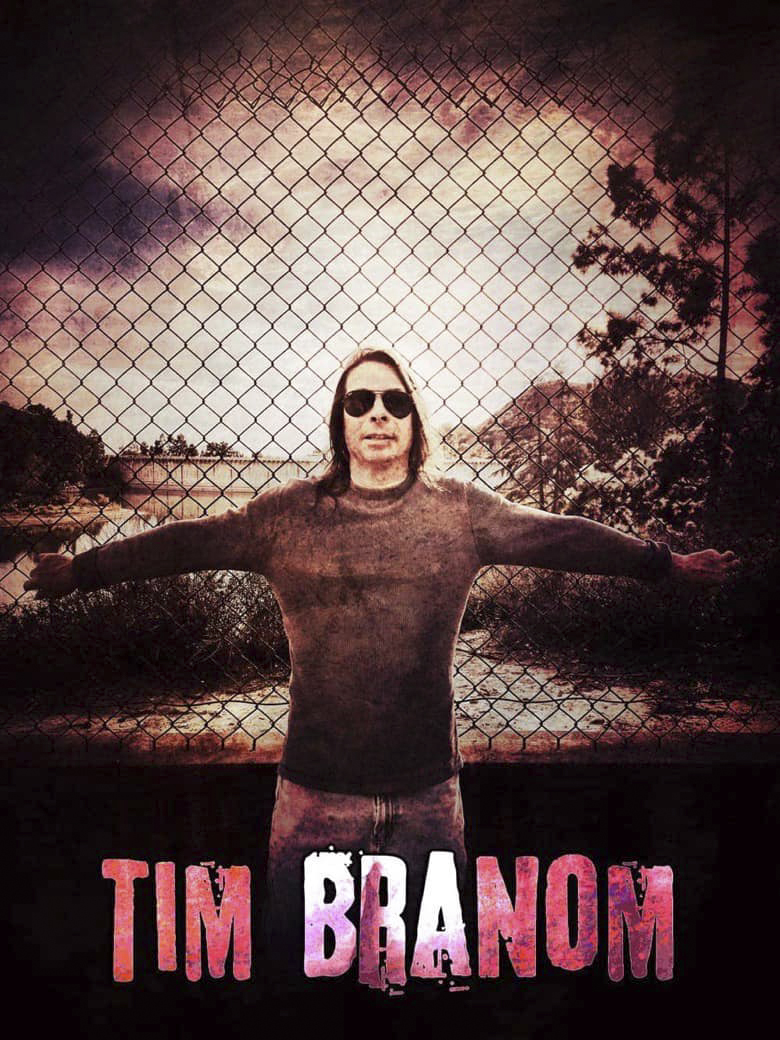 Original Alice In Chains collaborator and Gypsy Rose singer Tim Branom will be making some rare Layne Staley-related performances in Bagnone, Italy and Seattle, WA this Summer. He brings with him, bassist Tara Rae of the Los Angeles-based band, RagDolls. The duo will be performing select songs by Alice In Chains as well as the Branom-penned "Eagles Of Night", which exemplifies the tragic lives of Staley and Alice In Chains bassist Mike Starr, both who were roommates of Branom.
Branom shared, "This is the first time I've ever spoken in public about the old days and our antics. I think most people would be surprised to discover that Layne was a kind, gentle soul, always full of laughter and jokes."
Tim Branom began as a young Producer for the first lineup of Alice In Chains with Layne Staley in Seattle during the 80s. Then in Gypsy Rose, for a brief time, band members included future Alice In Chains members Jerry Cantrell and Mike Starr. After moving to Los Angeles, he performed or recorded with Days Of The New, Carly Smithson (American Idol, We Are The Fallen), Fifth Angel, adding a slew of album credits before going out on his own as a solo artist.
Exploring the enduring appeal of Layne Staley, Branom observes, "I believe Layne's connection with a new generation stems from young people resonating with his pain and that he could understand them. He gives a voice to those who feel unheard." He further adds, "Italian fans will have the opportunity to ask questions and hear untold stories from me, with a special book reading by Giuseppe Ciotta, Author of 'Layne Staley: In Catene'. The night ends with a special unplugged performance by myself, Tara and Giuse playing Layne's music." This event will be live streamed on Facebook by The Land Of The Moon.
Branom had previously performed for the annual Layne Staley Tribute in Seattle in 2004, along with Aaron Lewis (Staind) and Kevin Martin (Candlebox). For this year's tribute, Branom and Rae will perform as guests with Jar Of Flies. You can see them both nights – the Acoustic Show on  August 18 and the Main Event on August 19. Layne fans from around the world gather to celebrate his legacy.
Performance Dates below: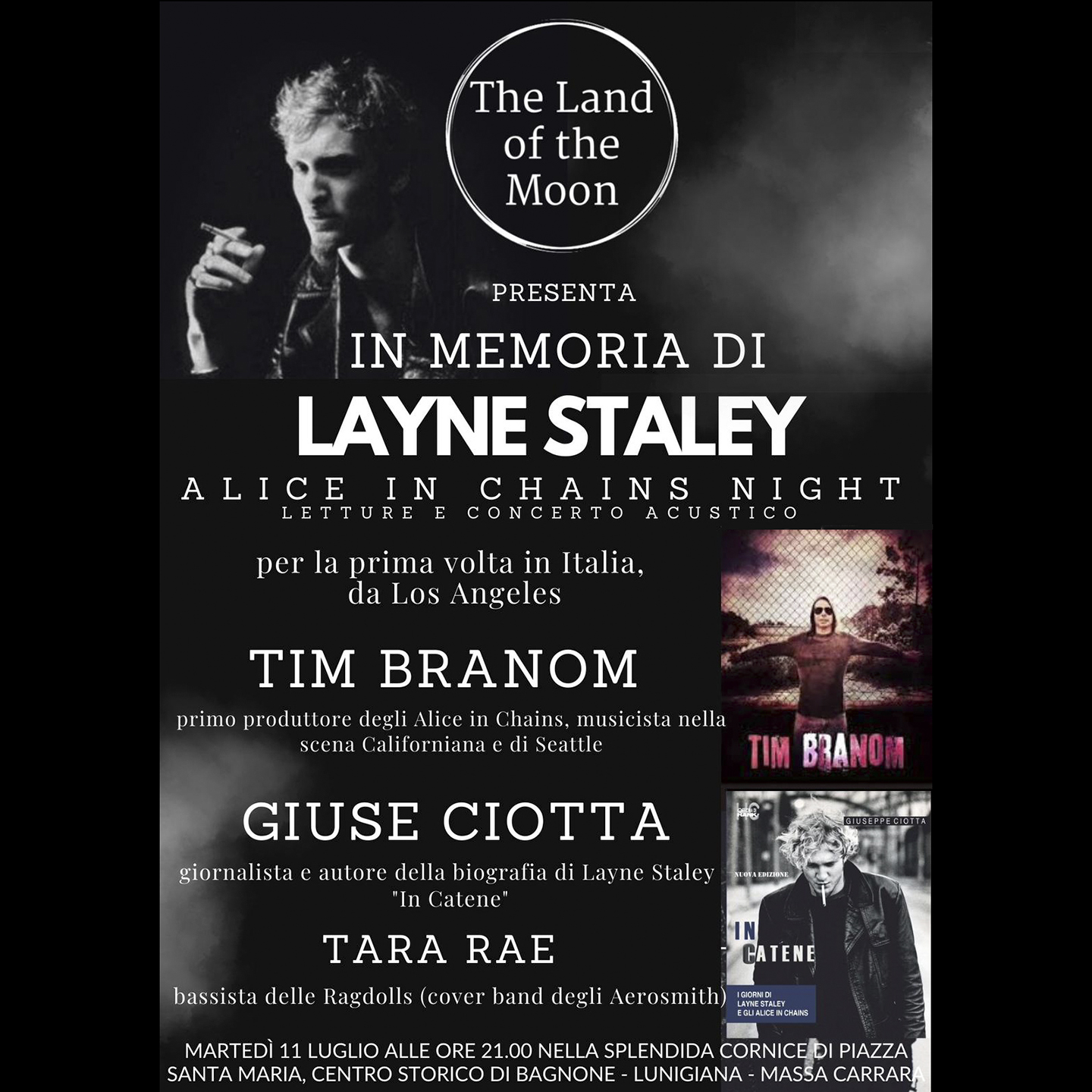 July 11, 2023, 3PM ET / 12PM PT (United States) / 9PM CEST (Italy)
"Layne Staley: In Catene" Book Reading by Author Giuseppe Ciotta, Tim Branom Q & A, and Music Performance by Tim Branom, Tara Rae & Giuseppe Ciotta.
Live Stream: facebook.com/thelandofthemoon
Piazza Santa Maria, Bagnone (MS), Italy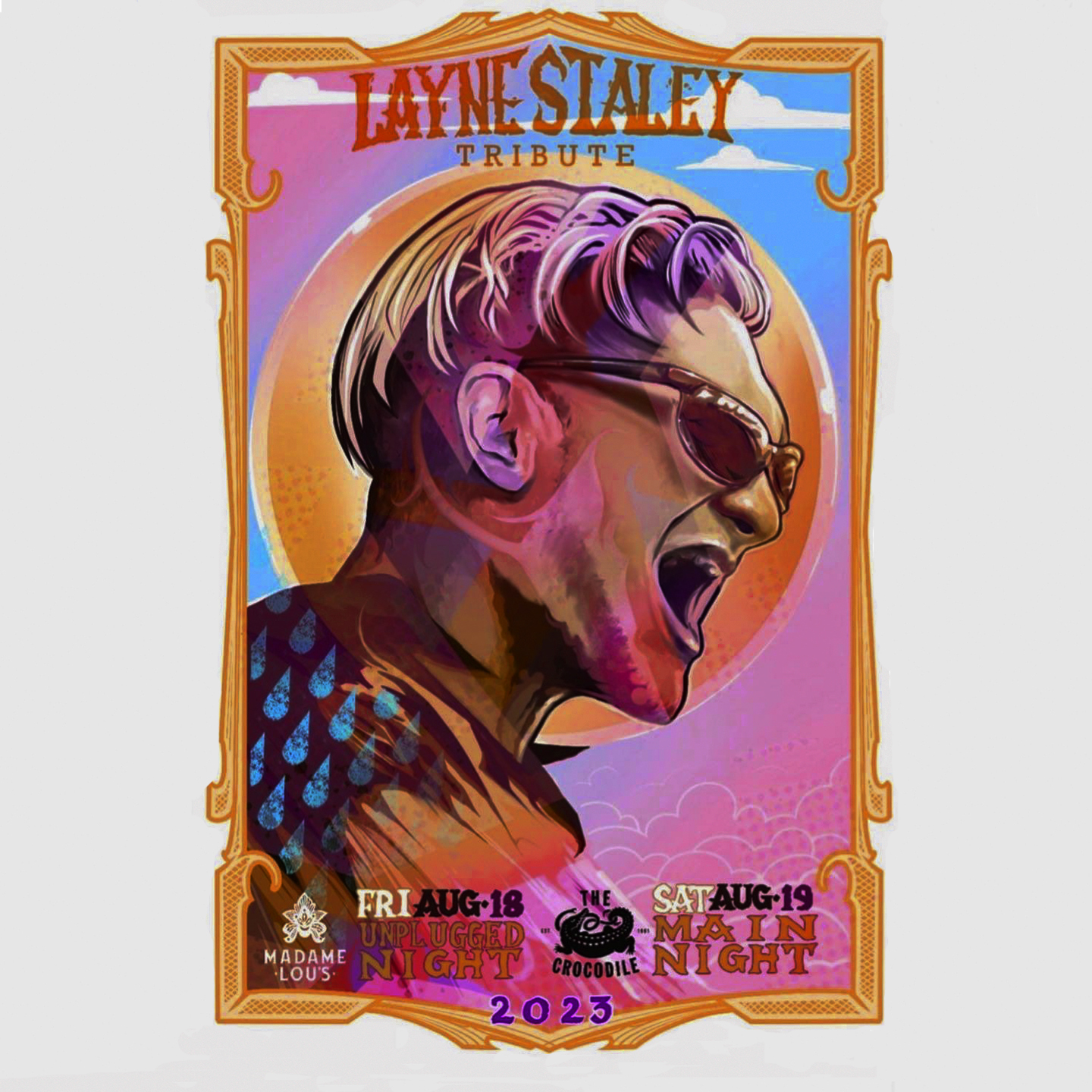 August 18, 2023
Layne Staley Tribute 2023 (Unplugged Show)
Jar Of Flies (Alice In Chains Tribute) with guests including Tim Branom and Tara Rae (RagDolls)
Madame Lou's, 2505 1st Ave, Seattle, WA 98121
https://www.ticketweb.com/event/layne-staley-tribute-featuring-jar-the-crocodile-tickets/13092165
August 19, 2023
Layne Staley Tribute 2023 (Main Event)
Jar Of Flies (Alice In Chains Tribute) with guests including Tim Branom and Tara Rae (RagDolls)
The Crocodile, 2505 1st Ave, Seattle, WA 98121
https://www.ticketweb.com/event/layne-staley-tribute-featuring-jar-the-crocodile-tickets/13092165
For more information and tickets, please visit:
https://timbranom.com/events