Unreleased Layne Staley Music 
There are plenty of unused songs, outtakes, rehearsals and demos with Layne singing that have never been released.

Over 19 songs and over 30 versions of songs from 1985-1987 have never been officially released. Then there are also the outtakes recorded during his years with Alice In Chains. But the style of his music before Alice In Chains is very different than what you would expect, so this probably makes it unmarketable to fans of Grunge in the eyes of a record company. But to shed some light on the subject, I'm going to show you five different collections of Layne recordings that I know about. 
1. Tim Branom Cassette Demos 
Pictured below are 4 cassettes I have of rehearsals, rough mixes and 4-track demos of Layne's bands called Alice 'N Chains and Sleze. I recorded some of the tracks myself, including Layne's vocals at this home and at the Music Bank. But they are poor quality.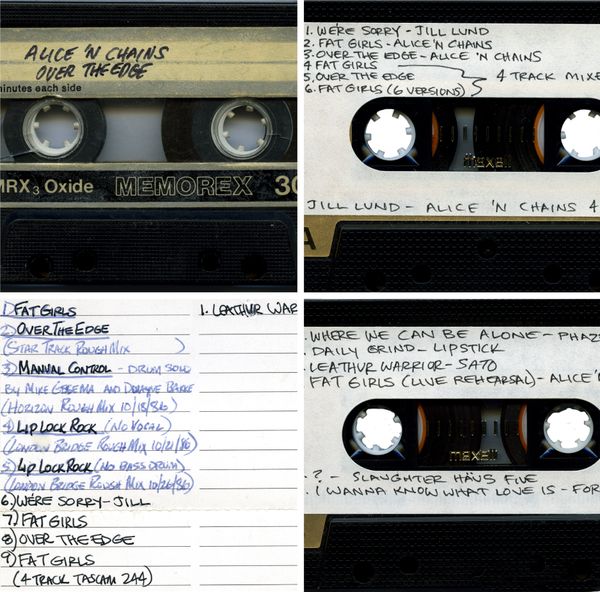 2. Alice 'N Chains Demo #1 
It's no secret that Layne recorded 2 different times with Alice 'N Chains that were used as demos in 1987. I Produced the first demo of three songs which were given away as 100 cassettes in January of 1987. Grunge fans may not like the music, but the quality is very high and certainly releasable: "Fat Girls", "Over The Edge", "Lip Lock Rock."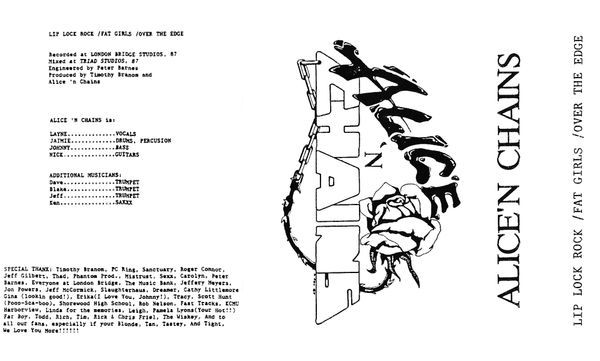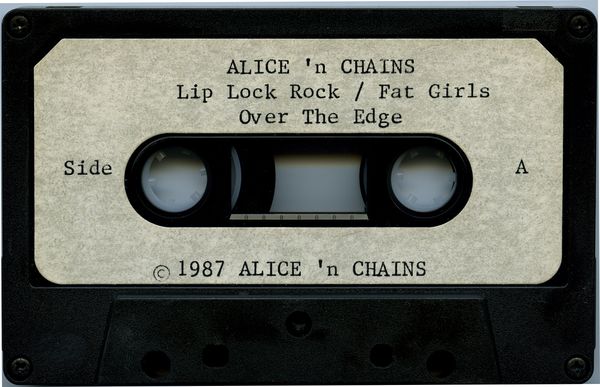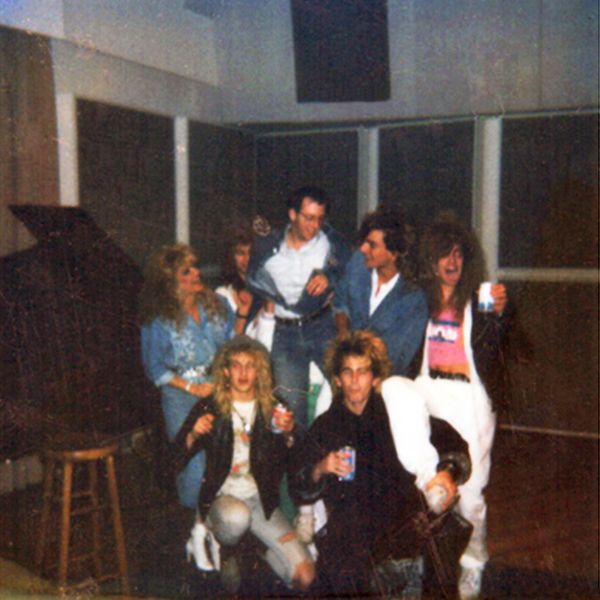 Listen here

3. Alice 'N Chains Demo # 2 ("The Treehouse Tapes") 
Engineer PC Ring had a studio outside his home in Issaquah, WA that resembled a treehouse, hence the nickname by fans. These songs were recorded on a 16-track tape machine in 1987 and if were stored properly and didn't become damaged, they could be released. "Sealed with a Kiss", "Ya Yeah Ya", "Glamorous Girls", "Don't Be Satisfied", "Hush, Hush", "Football". 
4. Forty Years Of Hate 
Second Coming Bassist/Songwriter Ron Holt assembled a group of musicians with Layne on vocals and Jerry Cantrell on Guitar in late 1987. He called the band Forty Years Of Hate. I have seen some remixes/mashups on Youtube of Layne's voice from these recordings but it does not include the original music that was originally recorded with it. In 2016, one of the tapes of six songs was for sale on Ebay, but the auction was ended early and was not sold to anyone. 
* 16-Track Recordings (without Jerry Cantrell): "It's Coming After", "Throw Me Down", "I Don't Care", "Tell Me How To Love You", "Dance It Up", "Party People." 
* 4-Track Recordings (with Jerry Cantrell). "It's Coming After", "Throw Me Down",  "I Don't Care", "Tell Me How To Love You", "Dance It Up", "So Susan." 

5. Jesse Holt Demo 
Second Coming Guitarist Jesse Holt (and brother of Ron Holt) recorded at least one more song with Layne but took it to a different style entirely. In 2016, Jesse reached out on Twitter to Mike McCready asking to help him bring the Holt Brothers songs to light, but there was not a response from the Pearl Jam guitarist."Things You Do" was uploaded on Youtube:

6. Uproar Demo 
I do know of at least one more song recorded with some old friends of mine (Uproar) with Layne on vocals, in  either 1986 or 1987. And I'm sure there are many more, but the problem always come down to the marketability and if someone can make money off them or not.