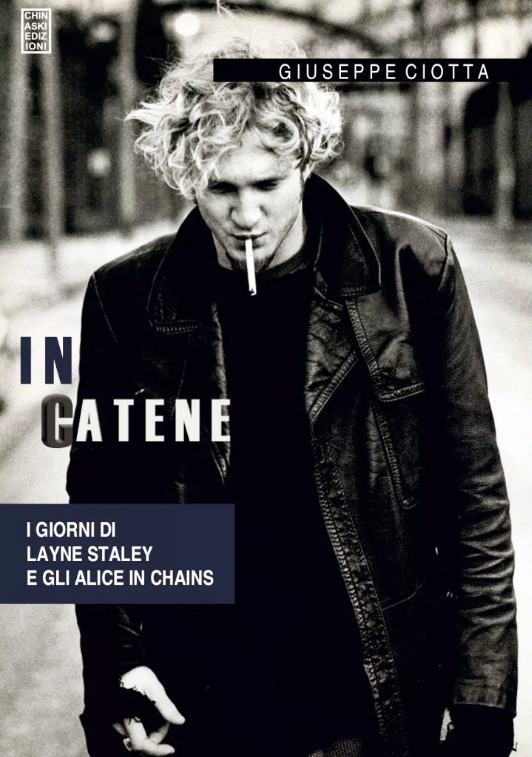 "In Catene" ("In Chains") is now available for ordering. With a Foreword by Federico Traversa (co-founder of Publisher Chinaski Edizioni), this 352 Page, softbound book, is currently only in the Italian language, but could be translated to English in the future, depending on sales. It It is available to order worldwide for approximately $20.84 / €18.70 at Amazon.it.
The unrepeatable artistic legacy of Layne Staley - Singer, Composer, Poet and Idealist, has generated an echo that continues to reverberate. This book tells all this, based on three years of journalistic work by Giuseppe Ciotta that collects facts with interviews, and articles from all over the world. Ciotta travelled from Italy to Seattle and Los Angeles to gain interviews with colleagues and friends of the vocalist.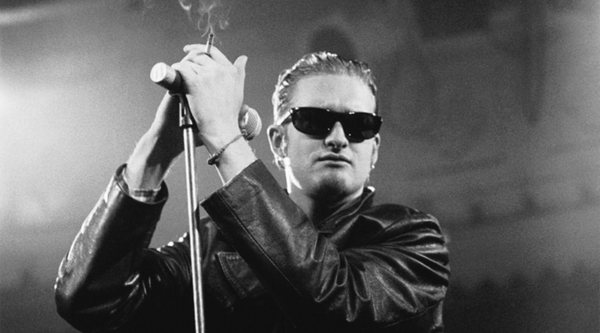 Alice In Chains are part of the four great ones of Grunge, with Nirvana, Pearl Jam and Soundgarden. Their story is made of hard self-denial, music with an emotional depth and self-destruction. Layne Staley remains one of the greatest and regretful singers of his era, in which the band won the first Seattle Sound title. After the bestseller "Dirt", Alice In Chains placed two consecutive songs at the top of the US charts, establishing record exploits never touched before. Despite the explicit lyrics about drugs and suffering, they have achieved global success with over thirty-five million albums sold and continue to perpetuate it even today.  
Although the excesses have undermined careers - claiming the lives of the iconic frontman Layne Staley and bassist / founder Mike Starr, Alice In Chains have stood the test of time, thanks to lead guitarist / singer Jerry Cantrell, and all affection of the fans. From their anonymous beginnings - between Glam Los Angeles and Vintage Metal, the planetary explosion of Grunge, until the disappearance of the tormented vocalist, "In Caten" explains the influential intensity of their music.

Giuseppe Ciotta
A Sicilian journalist and musician, was born in 1976.  He has written for the La Sicilia newspaper and IlSussidiario.net.
He loves the Italian rock scene including The Afterhours, The Verdena, The A Toys Orchestra, and The Zen Circus.
In Catene ("In Chains") is his first book, an act of love for the band, Seattle and its' music.