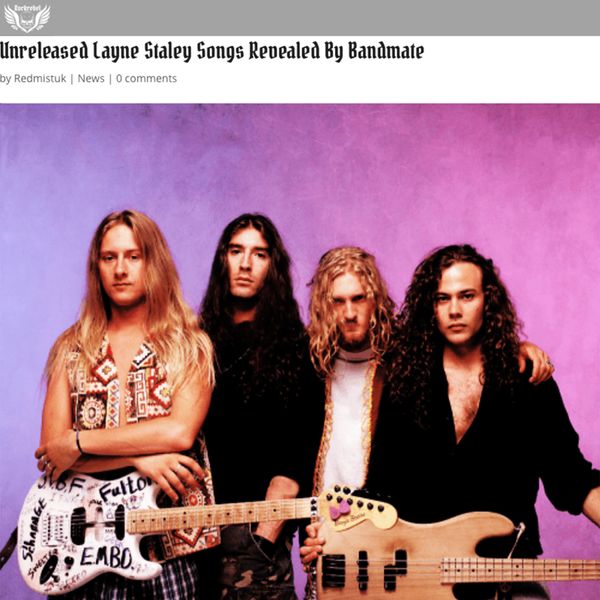 Tim Branom, who was an early collaborator of late Alice In Chains singer Layne Staley, discussed unreleased songs in a new Music Festival interview, and why he doubts an official release will happen. Note that versions of some of these songs are available online, but these appear to be different versions. 
My brother had a couple friends (Johnny Bacolas and James Bergstrom) who eventually formed a band. By the time of high school, they were all in the same grade. My brother came to me one day and said his friends wanted to work with me and I ended up Producing their three-song demo. I had a certain knack of getting good sounds and an instinct for studio tricks and which Engineers and studios to use. I think we worked out the pre-production for about three months. We worked on the arrangements and even the equipment to be used in the studio. The guitar used by Nick Pollock on these recordings was stolen but eventually returned to me. 
The singer (Layne Staley) had a natural ability but I felt he needed some training to get a bigger sound when he sang the higher notes and the screams. So about once a week, he came over and we went over strengthening his voice. We did this for a few months. I had been taking vocal lessons with David Kyle and so we used those methods. We needed to do this because the studio rate was about $65 an hour and we couldn't waste time on Layne having a bad day or not singing good or we would run out of money. And I'm not sure why, but Johnny Bacolas (the bassist) left the band temporarily and Mike Mitchell joined on bass. 
I recorded the first two songs ("Fat Girls" and "Over The Edge") on my four-track recorder as demos at both the Music Bank and in my bedroom in Shoreline, WA.
Because the band was well rehearsed and we had already recorded a preliminary recording, we then went into the 3 big studios (London Bridge, Robert Lang and Triad Studios), and just did the same thing but of much higher quality. Then later, Johnny Bacolas was back in the band and we did the third song called "Lip Lock Rock."
All the guys were extremely talented and very young (16-18). Every one of them would end up being in successful bands during the Grunge era (Second Coming, My Sister's Machine). But I doubt these three studio songs or the two four-track demo songs I recorded would ever be released. I think that type of decision would have to be approved by too many people.